Bio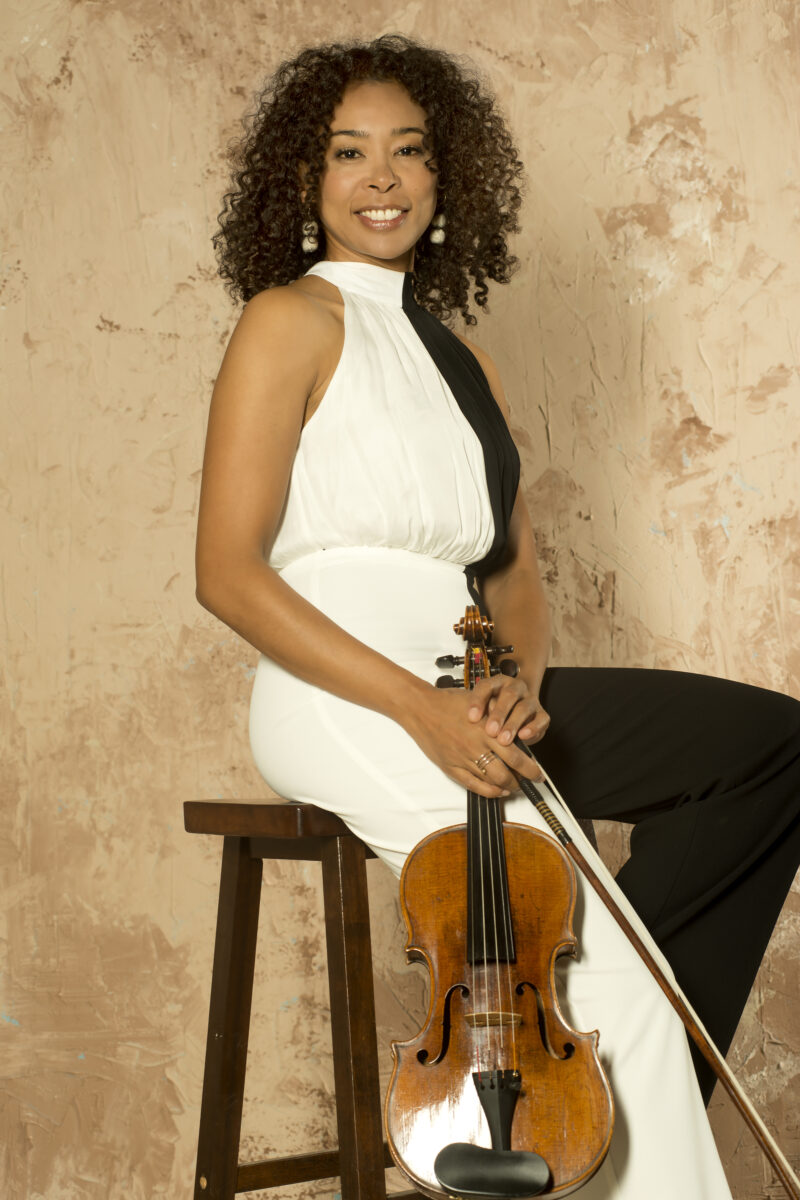 Nokuthula Endo Ngwenyama
"Mother of Peace" and "Lion" in Zulu, Nokuthula Ngwenyama (No-goo-TOO-lah En-gwen-YAH-ma) has garnered recognition as an orchestral soloist, recitalist, chamber musician and composer.  Also known as 'Thula' (TOO-lah), her performances provide "solidly shaped music of bold mesmerizing character" (Gramophone).  Her music has been performed by the Detroit Symphony, London Symphony, Chicago Symphony, Phoenix Symphony, Los Angeles Philharmonic, New Jersey Symphony, Scottish Chamber Orchestra, San Francisco Symphony, Toronto Symphony, KwaZulu Natal Philharmonic and the Orquesta Nacional de Madrid, amongst others.  Her chamber works have been performed in North America, Africa and Asia.  
'Thula' gained international prominence winning the Primrose International Viola Competition at age 16.  The following year she won the Young Concert Artists International Auditions, which led to debuts at the Kennedy Center and the 92nd Street 'Y.'  As a recipient of the prestigious Avery Fisher Career Grant she has performed as soloist and in recital around the world.   
This 23-24 season the renowned Takács Quartet premieres Ms. Ngwenyama's quartet 'Flow.'  Lead by Cal Performances (Berkeley, CA) and co-commissioned by the University Musical Society (Ann Arbor, MI), Shriver Hall Concerts (Baltimore, MD), 92nd Street 'Y' (New York, NY), Philadelphia Chamber Music Society (PA), Friends of Chamber Music (Portland, OR), BroadStage (Santa Monica, CA), Boston Celebrity Series (MA), and Capital Region Classical (Schenectady, NY), it celebrates the flow of natural history from our universe's initial creative event to now.
As curator of Composer's Choice, a co-production of Phoenix Chamber Music Society, ASU/Kerr Cultural Center (Scottsdale, AZ) and Peace Mama Productions, 'Thula' presents 'Cars Talk' for violin, viola, cello and double bass with Ruggero Allifranchini, Thomas Landschoot and Nicholas Villalobos and her concerto for viola and orchestra with piano reduction performed with pianist Eckart Sellheim.    
Nokuthula Ngwenyama collaborates with instrumentalist-composers Valerie Coleman (flute) and Han Lash (harp) in their trio Umama Womama.  She also joins Jaime Laredo, Bella Hristova, Milena Pajaro-van de Stadt, Sharon Robinson and Keith 'Robby' Robinson with her work 'Sexagesimal Celebration' opening Schoenberg and Dvorak sextets on the Linton Chamber Series (Cincinnati, OH).  
Born in Los Angeles, CA of Zimbabwean-Japanese parentage, Nokuthula Endo Ngwenyama attended the Crossroads School for Arts and Sciences and the Colburn School for the Performing Arts (now the Colburn Community School of Performing Arts) before graduating from the Curtis Institute of Music.  As a Fulbright scholar she studied at the Conservatoire National Superieur de Musique et de Danse de Paris and received a Master of Theological Studies from Harvard Divinity School.  A voting member of the Recording Academy, Ms. Ngwenyama is the first composer in residence with the Phoenix Chamber Music Society.  She resides with her family in Arizona on Tohono O'odham land.